Our History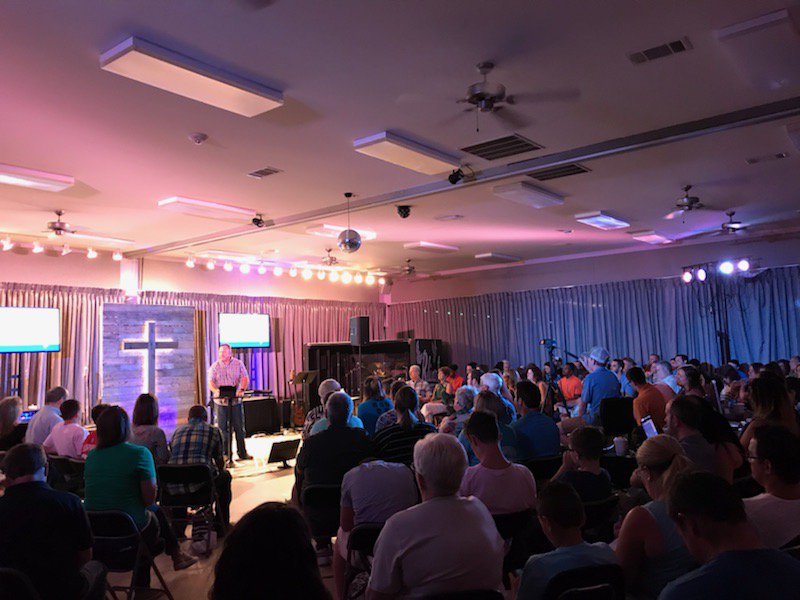 When the church was established in 2016, I (Bill Sizemore) knew it would be much more than a church that met on Sunday. The vision has always been to expand into the fiber of our community to help in a significant way. Therefore, we incorporated it as a 501(c)3 and named it Reliant Ministries. Since March of 2016, our mission of "producing Jesus followers of faith that expand God's kingdom" has been accomplished in incredible ways.
Our philosophy has always been to express our love and influence by investing in others producing life and family transformation. Through the gospel message, people have found hope and purpose and reached new heights through Reliant's mentorship and leadership development paths. In the past six years, God has grown the church from a handful in Pastor Bill and Kim's garage to over two hundred that call Reliant their home. God continues to expand the core group for something even more significant in the future. Reliant is privileged to become a driving force for community engagement and enrichment. Over the last six years, we have:
Partnered with other churches and organizations to provide for the needs of the hurting in the amount of $44,090.86 to date.
Provided schools with needed supplies for both students and teachers.
Supported the special needs community through new sensory rooms and Alternative Baseball.
Sent out seven mission teams to work in 5 countries, bringing hope to the nations.
Helped to start seven churches in five countries around the world.
Activity training the next generation of Church Planters and leaders both inside and outside Reliant.
As impressive as this is, God wants to do even more through our church in the coming years. Our community needs the church to be a place of safety and refuge, a place of healing and renewed perspective. We believe a society gets better one family at a time, and Reliant is ready to stand in the gap. We believe this season will be the most defining season in the life of our church to date.
The Vision
Mission Statement:
Producing Jesus followers of faith that expand God's Kingdom.
Vision Statement:
We seek relational reconciliation to God that produces generational change in our community and around the world expanding kingdom influence through the application of the gospel of Christ.
Our community is full of generational brokenness and dysfunction. We believe mentorship and leadership development is the answer to producing a generational change in the families of our community. The heartbeat of Reliant is "Relational Reconciliation." The gospel of Jesus Christ breaks the dysfunctional cycle by taking people right where they are and loving them into a better way of life. Love is the vehicle that restores the soul to God once again.
We have a saying here at Reliant, "You can come as you are; you just can't stay as you is." "Relational Reconciliation" is administered to the entire family unit. Through personal mentorship, both men and women rediscover their God-given position and purpose within the family and community. An intentional focus on the youth and children expands their foundation of love and unity in their family and community.
Now, it's our time to share the love of Christ with our community and observe this transforming power firsthand. But, before this community transformation can occur, we must rise to new heights in our personal growth to be the ambassadors of God's love for others.
Wanna join us in our mission? Contact us at info@reliant.church or fill out a connect card in the link below to get started! Whether it's through our ministries or discipleship, we can make an impact for the Kingdom of God together!