Getting to know each other
We know visiting a new church can be nerve-racking. But, it doesn't have to be! We would love to get to know you and your family before you plan to visit, so we can help make a first visit as smooth and joyful as possible.
Location & Directions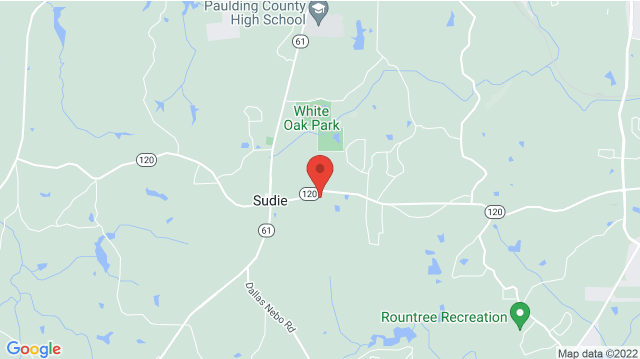 Church Address: 474 Hiram Sudie Rd, Dallas, GA 30157
Mailing Address: P.O. Box 2063, Dallas, GA 30132
Reliant Church is located in Dallas, Georgia off of Hiram Sudie Road. From Jimmy Campbell Parkway (278) turn onto Villa Rica Highway (61). After 3.6 miles, take a left onto Hiram Sudie Road (120). Go .3 miles and Reliant Church will be on your right.
SERVICE TIMES
Reliant Church meets every weekend and offers identical service times to choose from:
ATTENTION: The will be no 10:00 AM service on December 31st 2023.
What can I expect?
How long is a Reliant CHURCH service?
In total, a Reliant Church service is about 75 minutes in length. Services begin with the Reliant Church band leading the church in music - song lyrics are projected onto the screens so you can sing along and/or engage with worship however you feel most comfortable. After the music portion of service is complete, one of our pastors will come out to share an encouraging and truth filled message from the bible.
What's the culture like at Reliant Church?
Sunday's at Reliant are friendly, casual, and relaxed. Whether you are a long time believer or searching to find out what Christianity is all about, you will be welcome with a friendly smile and a warm cup of coffee.
What about my kids?
We believe that kids should have a blast at church every single week - and at Reliant Church, we make this a priority. The other thing we make a priority is your children's safety. Because of that, we have a detailed check-in process for our RKidz program the first time that you visit. You'll want to leave yourself an extra ten minutes to get signed in for the RKidz experience. RKids is offered every Sunday service for kids ages infant through Grade 5.
Let us know you're coming
Ready to check out Reliant Church in person? We can't wait to meet you face to face! Simply fill out the form below and we'll make sure to give you the VIP treatment upon your first visit.
"Reliant has been such a blessing to our family. The sermons are challenging, the kids ministry is awesome, the worship is great, but the people - the people seal the deal. Everyone is so real, welcoming, and loving. Come as you are, you are welcome here."
Lauren Barker - Member since 2021
"Reliant is a fantastic, God loving, welcoming, and family oriented church. The staff and pastors go out of their way to make everyone feel
at home, and show God's love in everything they do."
Jonathan Foster - Member since 2021